The usage of collaborative robots in the production process shows a very efficient and safe solution in the field of production automation processes. Replacing some monotonous processes in the production process with collaborative robots means considerable savings in staff costs for the production company, but also effectivity increasing in the entire production process with the quality increase.  For that, we build our solutions mainly on the principle of simplicity, efficiency, and on the jigsaw puzzle model, so that they can be used for various applications.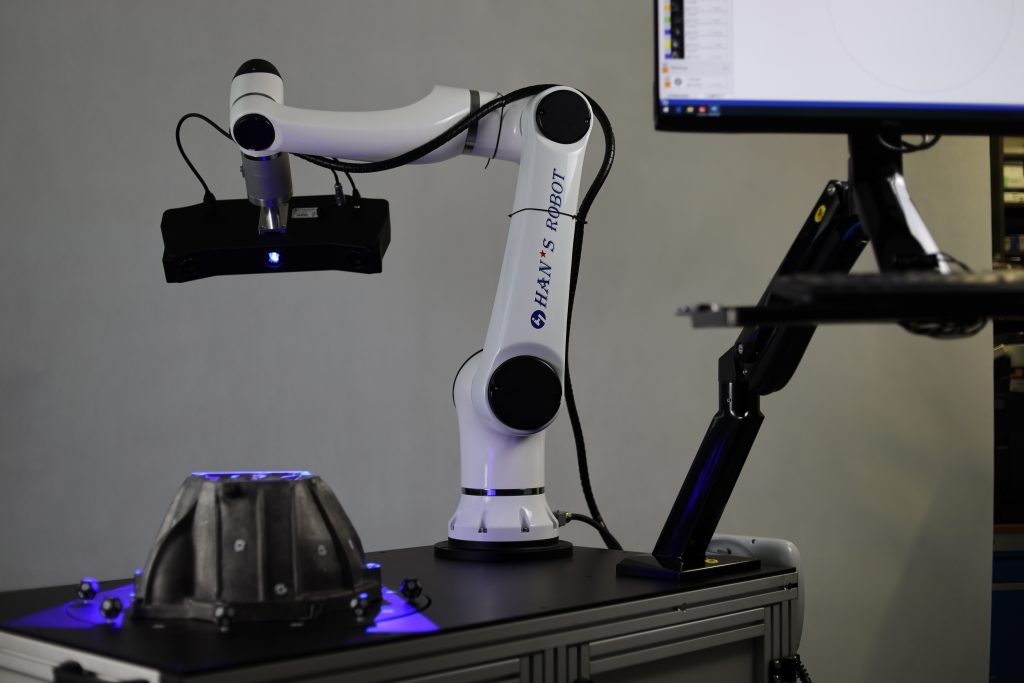 3DRO is the result of combining the need for automating reverse engineering, quality control, mobility, and collaborative robotics into one unit. Everything is placed on a mobile table, which you can move around the production as needed to perform, for example, a quick quality control.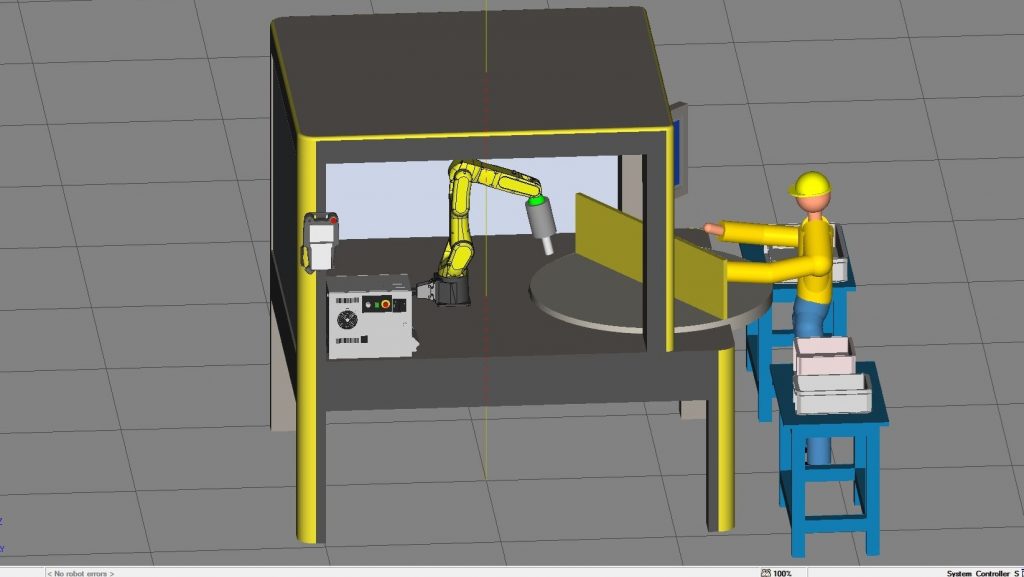 The universal collaborative center is designed as a mobile solution for various applications such as milling, laser marking, etc.. The operator inserting a product for processing into the center, which is after processed by the collaborative robot. However, the operator doesn`t need to insert the product, another robot from our "jigsaw puzzle" can also insert it, which is making the process more automated for you step by step.