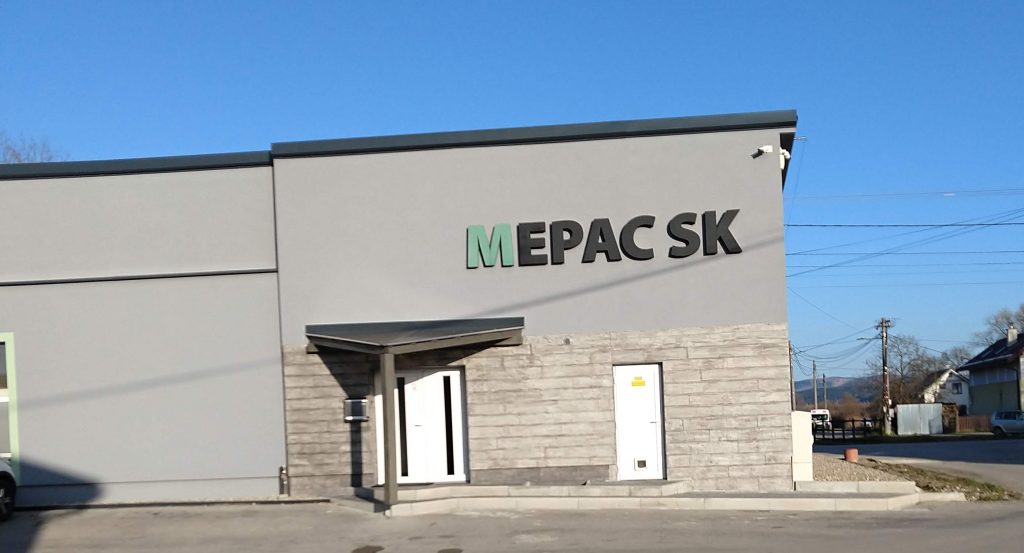 The company MEPAC SK, s.r.o. o. was founded in 2005 as a subsidiary of MEPAC CZ, s.r.o. Thanks to technical and know-how support of the company  MEPAC CZ, s.r.o. we have been perfectly adapted to the Slovak market and currently, our services are used by the largest customers mainly from the automotive industry throughout the Slovak Republic.
We helping our customers with the production, repair, and modifications of injection molds (plastics, rubber, metal), progressive tools, strikers and various preparations. We use laser technology (welding lasers, engraving lasers, and cutting lasers), on which the development and construction we also participate in, which we have proven in the most difficult conditions directly at the customer. In the field of collaborative robotics and automation, we are actively developing solutions that help our customers develop their business, but also save financial resources too. Our other activities include the sale of consumables for tooling, plastic, metal-machining workshops, also the sale of wineries, engraving and cutting lasers, machines, manual working equipment, 3D measurement services, scanning, reverse engineering and many more. 
Our biggest priority is customer satisfaction and progress in the development and restoration of technology, machinery, equipment, assortment according to current market needs.