February news from MEPAC SK, s.r.o.
Spotting as process safety
Spotting is testing of a new or damaged mold, but also a shearing tool, where we simulate the pressing process (shearing in a shearing mold). On the spotting press, we set up the mold pressure parameters, in which the mold or shearing tool is actually working. Also we simulate the hydraulically pulled parts of the tool. After clamping the mold to the spotting press and entering all parameters, we do an inking image. An inking image is imprinting of the colored solid part on the movable part. Here we can find any gaps or non-adherence of the dividing planes and also the functionality of the moving parts of the mold. This type of diagnosis will show us all the shortcomings that we can eliminate and correct immediately. The mold or tool leaves us in the state to be capable of pressing without occupying the expensive capacities of your press. This not only saves your time, money but also possible nerves :-). In our plant, we can help with molding tools from small sizes to large molds up to 20 tons.
3D Smart Holder
It is not the science to develop a product, but the science is to develop a product that will help at work. We succeeded when we were thinking about how to add a third hand in various activities over existing conventional solutions. So the light of the world has seen a useful assistant, which we called 3D Smart Holder. 
What 3D Smart Holder exactly is and how can it help you?
3D Smart Holder is a 125g positioning ball with a flat front magnet and a 16N positioning force. This is great for gripping metal and with adding additional accessories also for gripping non-metallic objects. Three degrees of freedom X: 360°, Y: 230°, Z: 230° allows you to adjust the 3D Smart Holder exactly to everyone`s needs.  Also you can grip objects with atypical shapes such as semi-arc.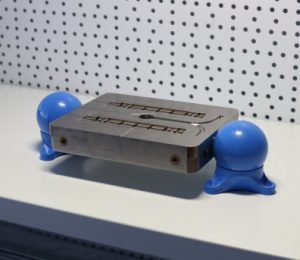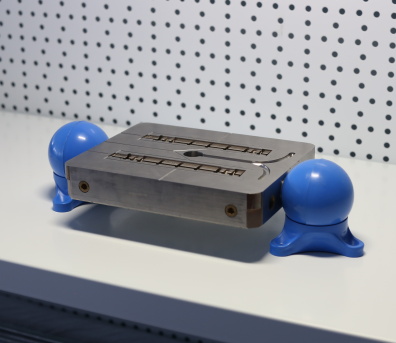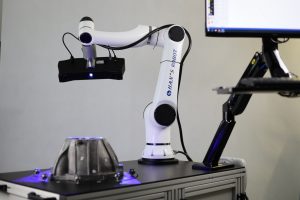 OPEN HOUSE: 3D scanning
Also this year we continue with the successful edition of the OPEN DOORS DAY and we heartily invite you to the first of this year`s "OPEN HOUSE", which will be about of 3D Scanning. We`ll show you how 3D Scanning we solving in MEPAC and how we can be helpful. The "OPEN HOUSE" is starting 25.02.2020 at 9:00 in MEPAC CZ, s.r.o., Nebory 547, 739 61 Třinec. Please confirm your interest until 20.02.2020 in the online form.